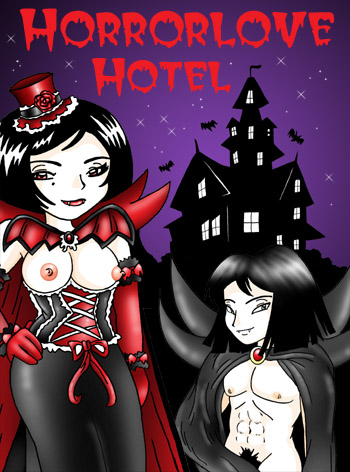 A place far away, where outermost few humans have ever placed their feet, lies a hotel. This hotel is owned and drifted by persons/creatures/monsters (cross out what doesn't fit) that have an enourmous passion for one thing: sex! They keep their hotel
open for visitors who wants to spend a night together with them. Each and all of them are insatiably horny, and willing to participiate
in most things!
Are you a person that would like an erotic night together with someone "out of the ordinary"? Then you should visit "Horrorlove
Hotel"! Here you can, in "cartoon version", or a cartoon character you have made yourself and own, get their very own comic on
three (3) pages, together with a character of choice from the "Horrorlove Hotel"!
Come and see us...we're waiting for you...