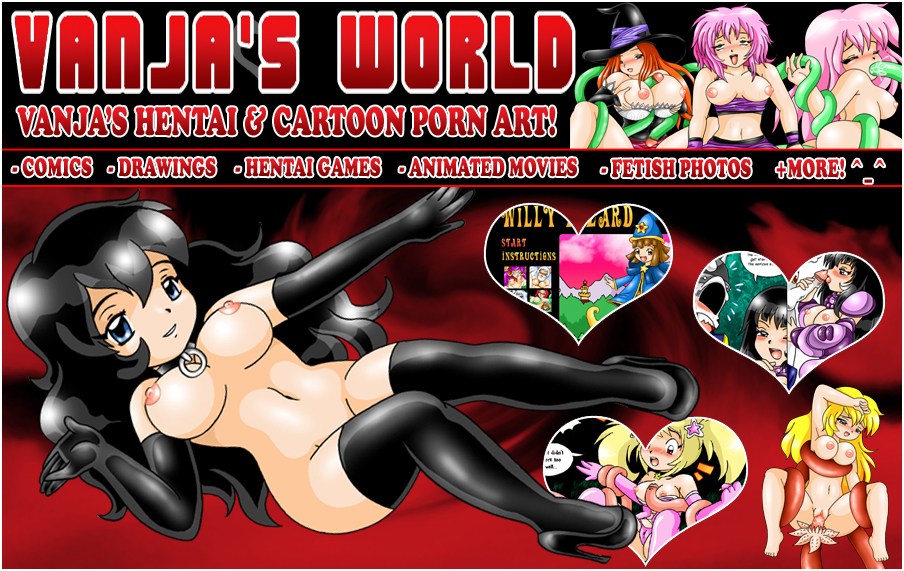 Vanja's World - The home of Hentai, hentai games, hentai comics, sex games, cartoon porn and more!
WELCOME TO MY PERSONAL WEBSITE! HERE IS MY WORLD OF DRAWN EROTICA (HENTAI & CARTOONS, ORIGINAL AND PARODY,
DRAWINGS AND COMICS / MANGA / DOUJIN), FETISH PHOTOGRAPHY, AND WHATEVER ELSE I'D LIKE TO PLACE ON MY SITE,
LIKE GAMES, MOVIES, ETC. AND OF COURSE, IT'S FREE (NOW ISN'T THAT JUST GREAT, HUH? ;)
UNDERSTAND THAT THIS AIN'T A PLACE FOR BRATS. UNDER 18? GO ADOPT A PET OR SOMETHING.
WARNING:
This site includes content that is intended for adults only, and contains adult material like hentai and cartoon porn. By entering this site you claim that you are of
legal age, either 18 or other depending on where you live, and you enter the site on your own responsibility. The material on this website is included in the laws on
intellectual property rights, and without direct agreement with owner any copying and redistribution can only be done in the extent allowed by law.
Vanja's free hentai comics, manga, games, erotica and porn. Original and parody adult cartoons.

::Website, including all content, created by and © Vanja. Read the Terms & Conditions in the warning above::